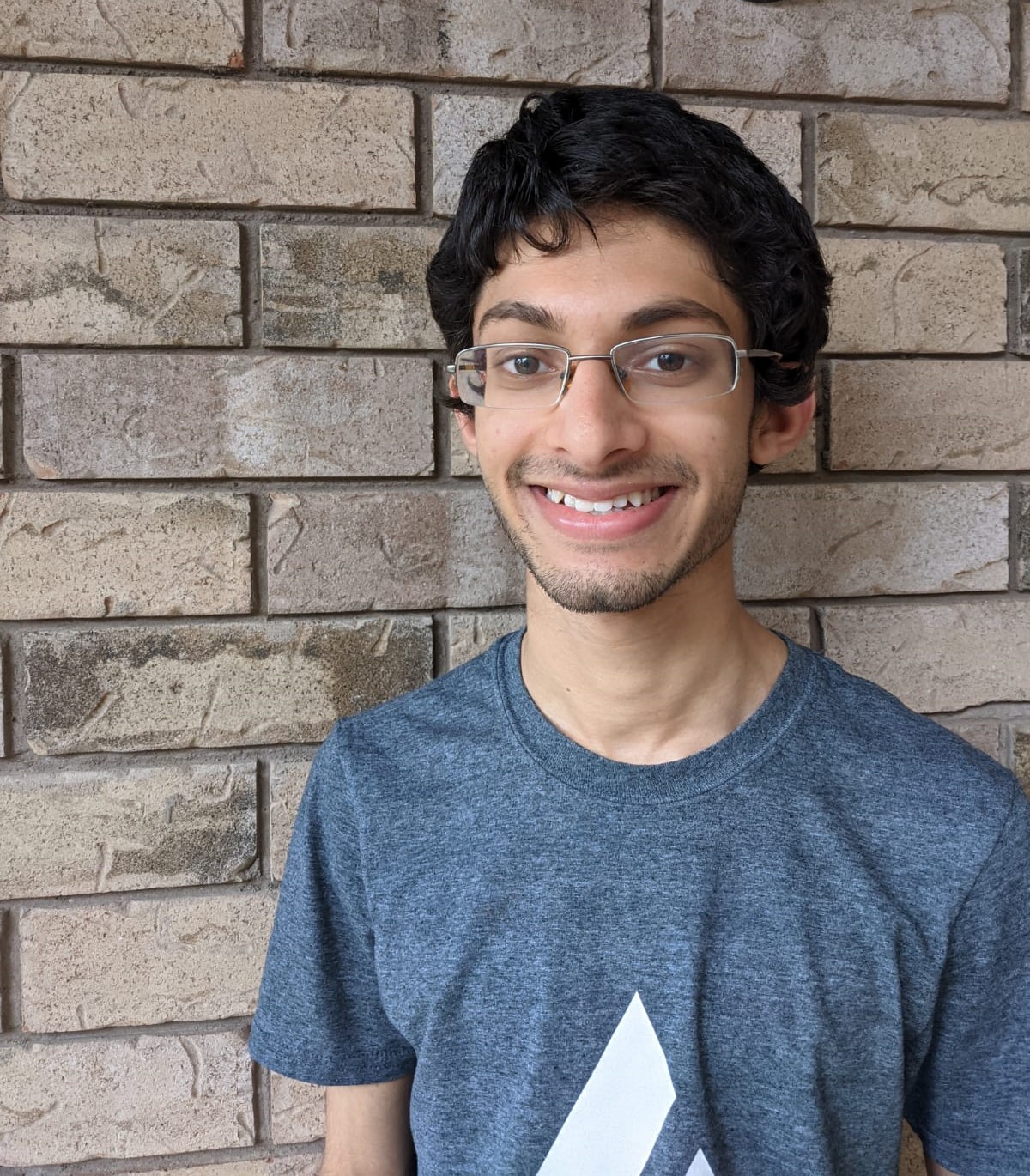 Congratulations Nikhil, on accepting the offer from the Univ of Toronto, Engineering Science program. You chose this program over Comp Sci and Mechatronics programs from Univ of Toronto, McMaster and UofWaterloo. We want to share your perspective about coding and robotics with younger Zebra Robotics students who want to pursue their higher education in STEM programs.
How did you get interested in Coding or Robotics?
I've always been fascinated by technology, and like many other children, I always loved creating things of my own – so I guess it only makes sense that I'm interested in coding and robotics nowadays. Robotics and coding didn't initially start out as passions for me, but as I became more comfortable with those topics through classes and competition experiences, I was able to improve my skills – I started to be inspired by the things that other people had done in the past with regards to robotics and coding, and eventually, I saw the results of my own work in competition environments. I think that really opened my mind to what was possible in these fields, and I've been hooked ever since.
Tell us a bit about yourself, your hobbies and what you like to do when you are not working on your school or university work.
My name is Nikhil, and I'm going into my first year of Engineering Science at the University of Toronto. My main hobby is competitive robotics – I've been heavily involved with numerous robotics teams at Zebra, from FLL to WRO to VEX, as well as teams outside Zebra, such as my high school's FRC team. I continue to mentor some of these teams. In the coming years, I plan on being involved with design teams at UofT as well. Apart from that, I'm fairly boring – I watch Netflix/YouTube and play video games like everyone else.
How long were you a student at Zebra Robotics? What did you like most at Zebra during that time?
I've been involved with Zebra for over 7 years now. All my favourite moments have to do with competitions – I've always enjoyed working on these large, long-term projects; watching plans develop and things build up into a frenzy, and anxiously waiting to see how the team will do at the real event – will we have fixed all our problems, or will a bad line of code bring everything crashing down when it really matters? It's all part of the competition experience, and in the end, it's the journey of preparing for a competition that makes it all worthwhile.
How did you manage your time between schoolwork and other activities, including robotics or coding sessions at Zebra Robotics?
Some parts of the year have always been busier than others for me, due to the nature of robotics competition seasons. In those busy times, proper planning and prioritization have always been important. My schoolwork was a high priority, especially in my final years of high school, and I always tried to stay up to date on it so that I'd have time to focus on extracurriculars. However, deadlines in robotics competitions and other school clubs would often have me reshuffling my priorities to get certain time-sensitive tasks done sooner rather than later. Managing my time between schoolwork and extracurriculars would sometimes become a bit of a juggling act, and so to stay on top of everything, I would use a daily and weekly to-do list, while also keeping close track of my deadlines. In those situations where prioritization becomes tough, I'm a fan of the Eisenhower matrix – search it up if you haven't heard of it!
What would you say if you were to suggest a few things to aspiring Engineering or Computer Science university students?
I know that there's a lot of hype these days surrounding engineering and computer science, so first of all, I would recommend that you find out if you're truly passionate about these fields by trying them out. Try some coding, participate in some robotics competitions, and get a feel for it. That's one of the best things about engineering and computer science – there're so many ways to get involved in classes, clubs, and competitions in high school, and even earlier. Not only will your visible interest in computer science or engineering make your university application stand out, but it'll also help inform your choice when applying to and picking programs – after all, you want to end up in a field you're truly passionate about. Also, speaking of university applications, (you'll hear it a lot, but I'll say it again) remember that marks aren't everything. Marks are definitely very important – but after a certain point, it's your experiences and skills outside of the classroom that make you a solid applicant. Chances are, if you're reading this, you're already getting those experiences and developing those skills, which is great!