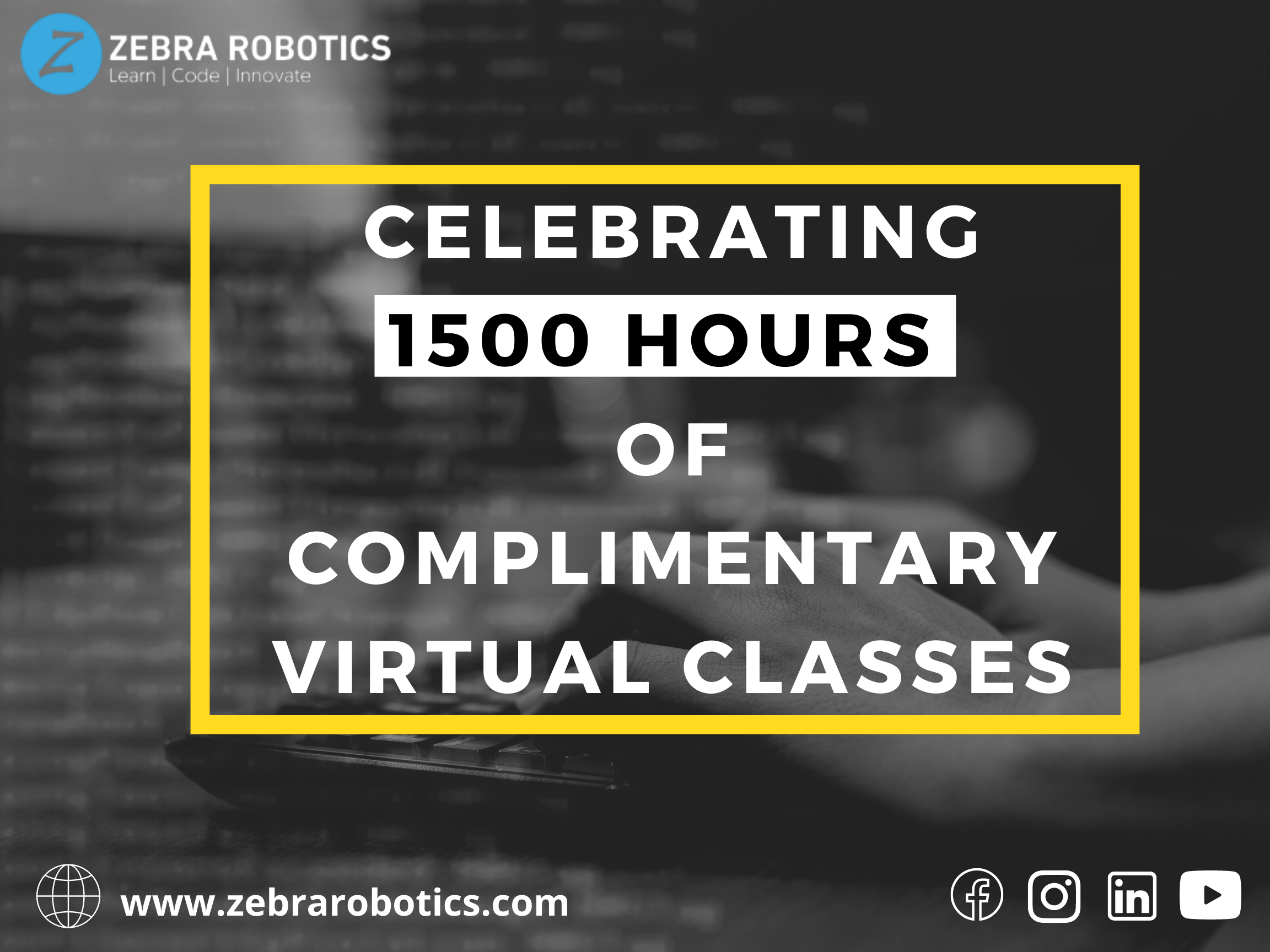 Zebra Robotics is happy to reach a milestone of providing over 1500 hours of complimentary coding classes to students across Canada. Through a series of weekly and daily classes, students were introduced to variety of programming languages such as web design, game development, app development .
In these instructor led virtual classes, students get to try hands on activities on their computer from home. Weekly webinars introduced several technolgy topics to students. Some of these topics tool the students on a journey to learn what is inside a computer and understand how internet works.
"Community outreach has always been part of our growth" says Sharmila Govindarajan, Co-Founder of Zebra Robotics, "we are glad to be able to contribute positively to the society during these challenging times."
"Providing same high quality program, in virtual class environment has been our focus. Several positive feedback from parents and students is reassuring for us" said Satish Thiyagarajan, Co-Founder of Zebra Robotics.
This news comes in the wake of many recent initiatives and accomplishments of the company, including:
Migrating 20 robotics and coding courses to be offered virtually.
Opening a new location in Cary, NC to cater to the US customers
"Best class ever" said Anokhi, one of the student who attended a Webinar session. " It is a way to reach the students, and connect with them, given that we are all struck at home", said Coach Tahmoor Naeem. "I found it hard to adapt to online teaching, as I am used to being in the classroom and teching kids how to build robots. But after couple of classes, we got into a rhythm, students and I learnt how to communcate without talking over each other, how to share screen when someone needs help"
"We are a nimble company with a proven curriculum, passionate and talented coaching staff" says Jayendra Balasubramanian, Co-Founder at Zebra Robotics. "Our team raised to the challenge and migrated all of our courses to be offered virtually in a matter of days in March, without missing a beat, thereby providing an opportunity for students to continue learning virtually".
"Thanks to the support from the Government, we are able to sustain our operations during these tough times and set the stage for growth when we emerge out of this" says Sharmila Govindarajan.
About Zebra Robotics Inc.: Started 6 years back in Mississauga, Zebra Robotics has grown to operate in 4 locations, serving over 10,000 students, in Canada, US and India. Zebra Robotics students have won 47 awards in 67 competitions at various levels over the years. Knowledgeable instructors and an extensive course offering made in-house by our experienced and passionate staff with a visionary leadership team, sets up apart with a goal to mentor future generation.