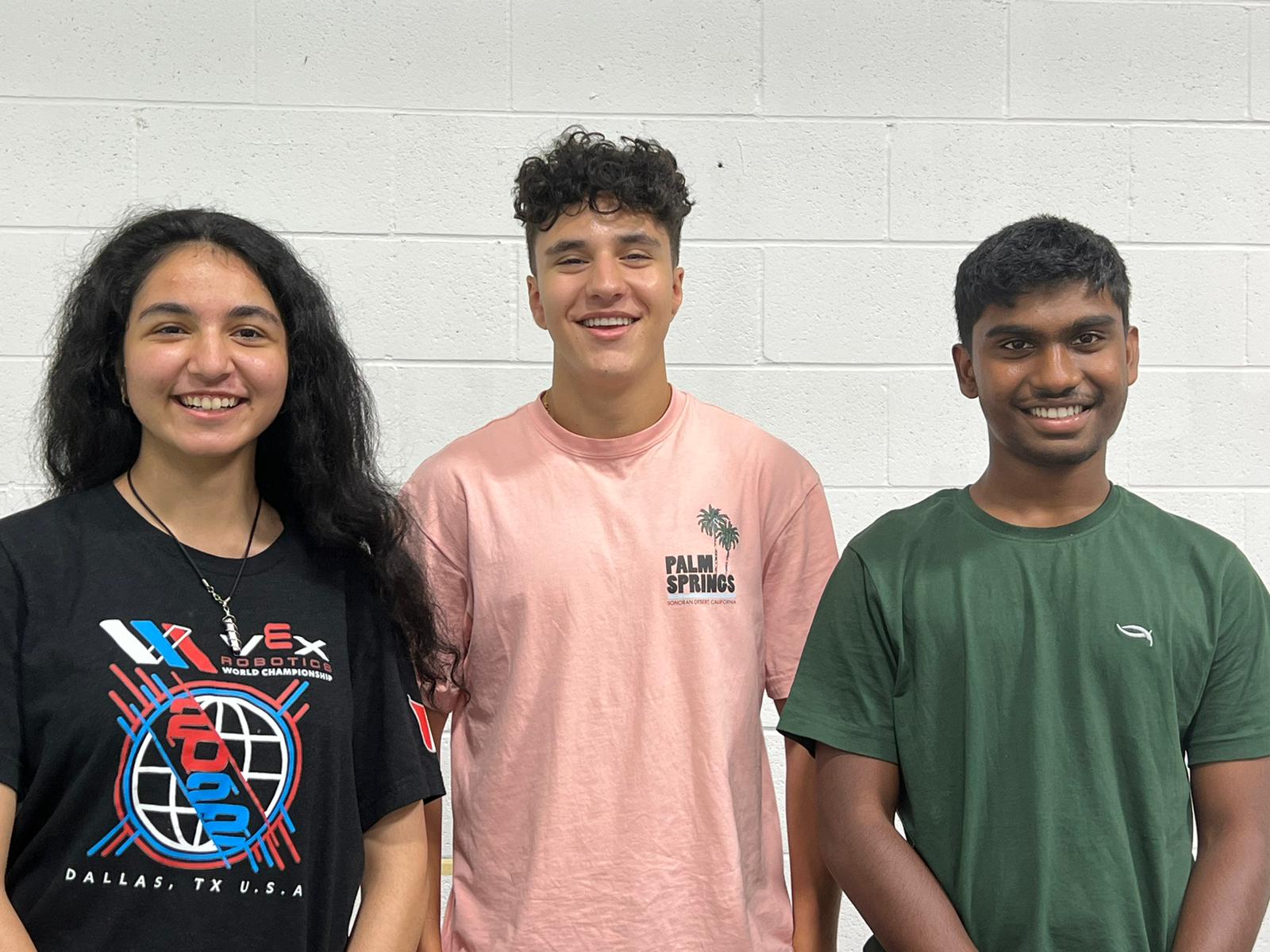 We're proud to announce that three of our long-time students: Vishal, Armina, and Adam have accepted their offers of admission to their respective universities. We've seen these students grow and expand their minds in the STEM space and otherwise through the years and could not be happier with their progress, nor prouder of the wonderful young adults they have become. To highlight their experience on this exciting journey, we've interviewed them on the transition from high school to university hoping to not only emphasize their great achievement but also provide future students with an idea of what to expect and an experience to draw from.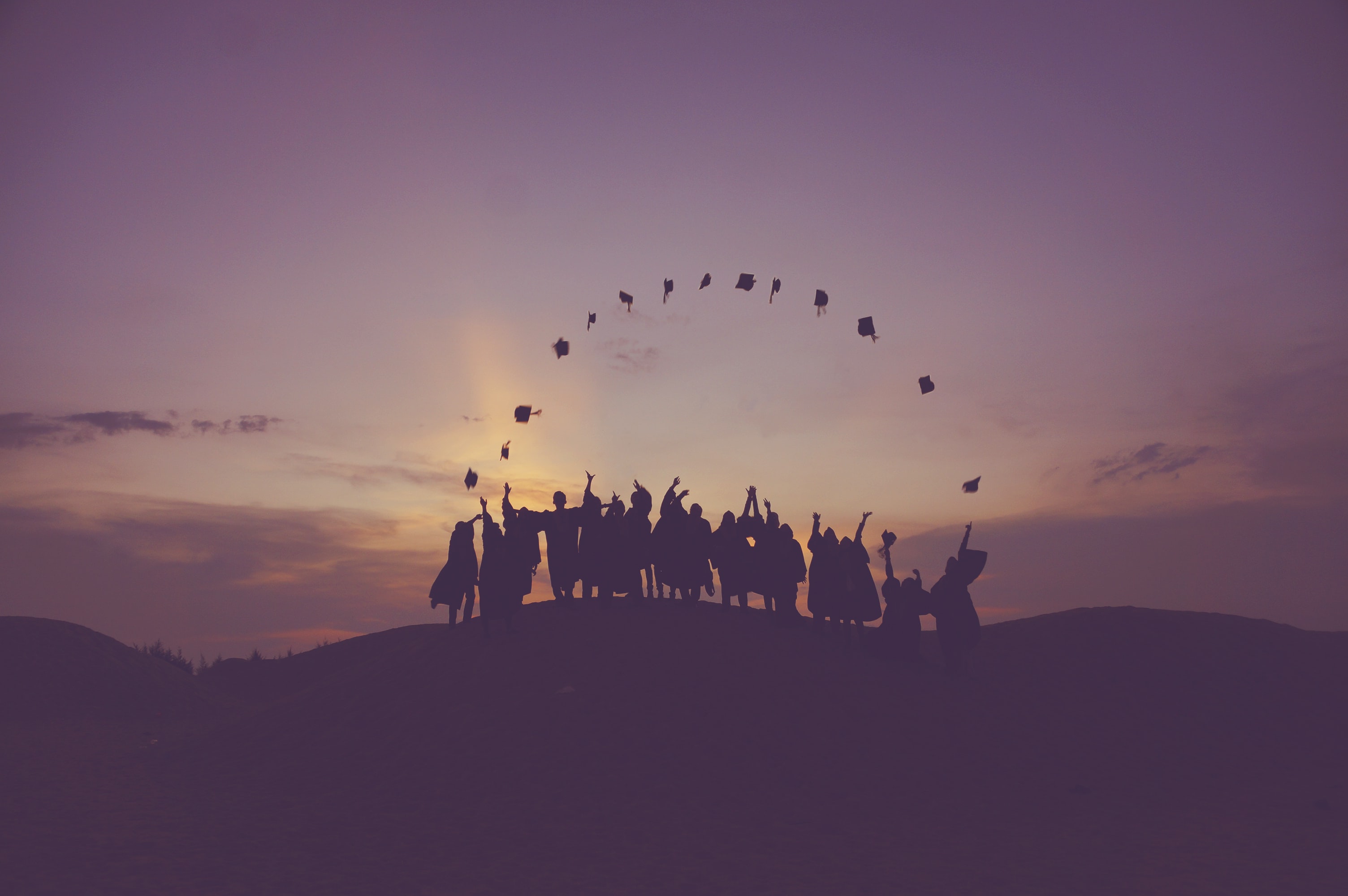 What university and program are you pursuing in the fall?
Vishal: University of Waterloo – Mechatronics Engineering
Adam: University of Toronto – Engineering Science
Armina: McMaster University – Engineering
How do your hobbies and interests tie into this program?
Vishal: I would say I am passionate about technology, especially robotics which naturally ties into engineering, especially a multi-discipline program such as mechatronics engineering
Adam: Engineering is all about problem-solving, collaboration, and applying theoretical knowledge to the real world. I have always loved learning about STEM-related topics and especially robotics, starting from LEGO EV3 robots all the way up to metal VEX robots. Throughout my years at Zebra, I would compete in various robotics and coding competitions, where I was able to catch a glimpse of what engineering is like in the real world. With my interests being in STEM, robotics, and coding, engineering was the perfect field for me to challenge myself and put my skills to good use.
Armina: Throughout the years that I've been doing robotics, it's made me realize that I want to continue doing such within the field that is engineering. The technical skillsets that I've learned through coding, prototyping, building, etc. will help me through my adventure that is post-secondary. Beyond that, the general skills such as collaboration, documentation, public speaking, and more will also aid me not only in my desired program but also in life. Aside from robotics, the other activities I do such as taekwondo and songwriting help by allowing me to have focus, balance, strength, and confidence in what I do, which adds some well-roundness to this intensive field. 
What piece of advice would you give aspiring students interested in the same field?
Vishal: The advice I would give is to develop a passion for learning and to be curious. Engineering, especially mechatronics is a rapidly evolving field, where new technologies are constantly being developed so it's important to have an open mindset to learning.
Adam: For aspiring engineering students, it's important to be aware of what engineering is actually about, rather than choosing it due to your academic prowess in math and science. Although academics are very important, understanding the collaborative and practical nature of engineering is just as important. This is why getting involved in design competitions like robotics proves very beneficial. Grade school might not give you the best picture of what engineering is all about, so make sure to venture outside of school and find out for yourself!
Armina: One really important thing to note when pursuing engineering is that you need to be good at communicating and collaborating with others. Most if not all the time, engineers are working in groups to accomplish their given goal. Being able to communicate openly and work off of each other's ideas, weaknesses and strengths are absolutely key in this field. Another point I'd like to add is you must understand that you will make mistakes along the way. Rarely will things work perfectly on the first try. There will be a lot of failures, a lot of tuning, and a lot of blood, sweat, and tears that you put into each and every model, which is what makes engineering so delicate. 
How long have you been at Zebra Robotics and what was your experience like?
Vishal: I have been at Zebra Robotics for almost 5 years now, and my experience has been nothing short of fantastic. I credit the first lessons I did at Zebra to exposing me to the field of robotics and leading me to participate in numerous robotics competitions since then including WRO and VRC. The coaches are always there to provide support but also give the freedom to learn through experience, especially for competitions.
Adam: I have been learning and competing at Zebra Robotics for around six years now. It has been a journey of success, failure, and constant improvement, all while doing what I love. Starting from LEGO Robotics and FLL to traveling internationally for the VEX Robotics competitions, every step of my journey has filled me with valuable experience and has pushed me to levels of achievement that could have never happened through school alone. I am very thankful to Zebra and its community of coaches, mentors, and students for giving me these opportunities!
Armina: I've been going to Zebra Robotics since a little bit after it was first established, so around 7 and a half years ago (I think) and I only have positive things to say about my experience here. From the coaches to the courses, everything was educational, fun, and helpful. Sometime after I completed some of the robotics courses, I began competing in competitions such as Zone 1, FLL, and WRO and eventually even got to be a part of our very first VEX team. It was a really unique experience being able to participate in all of those types of competitions and help build the foundation for the VEX team, as we even made it to worlds this past season, however my competing days for those have unfortunately come to an end. Instead, I'll be helping coach or mentor robotics from time to time as a new chapter of my journey here.
What advice would you have for students still choosing their career paths?
Vishal: To give as many things as they can a try. You never know what you might be interested in until you give it a try, so exposing yourself to different fields through extracurricular activities can help you discover what you're passionate about.
Adam: For students still choosing their career path, I strongly advise getting out of your comfort zone and trying as many things as possible. You'll never know if you're passionate about something until you try it! Academics are not the end-all and be-all of your career, so be explorative and open to trying new things, especially in high school.
Armina: My advice for anyone who is still trying to figure out what they want to pursue, is to simply just experiment. There are lots of clubs, courses, and extracurriculars out there; feel free to step out of your comfort zone and try something new. From personal experience, I can say that trying out different extracurriculars has helped me understand what I enjoyed and am passionate about. After all, your future career should be something you like doing, not just something you do for the money.
How (if it has) has your time at Zebra Robotics fostered your interest in Coding and Robotics?
Vishal: Zebra Robotics first exposed me to the world of robotics and since then has helped to continue to foster my interest in coding, robotics, and technology in general. Through Zebra Robotics, I have been able to grow my interest by learning about robotics and coding and then being able to apply that knowledge in actual competitions. The passion for technology I developed at Zebra has also led me to take be more curious to learn more about the exciting world of technology on my own and truly develop a love for learning.
Adam: Due to the various courses, knowledgeable and experienced coaches, and challenging competitions, my passion for robotics and coding has always been fulfilled at Zebra Robotics. With the fields of STEM being incredibly vast, Zebra gives a perfect platform for endless learning and exploration of these topics. 
Armina: Honestly, Zebra Robotics was the whole reason I got into STEM and wanted to go into engineering in the first place. Before I came here, I was still in middle school trying out as many extracurriculars as possible, since school at the time wasn't much of a challenge for me. Then once I started doing robotics here, I came to admire all its intricacies and was really fascinated by all I could accomplish with Lego, and then eventually I was opened to the world of VEX, which made me fall deeper into the rabbit hole that is robotics.