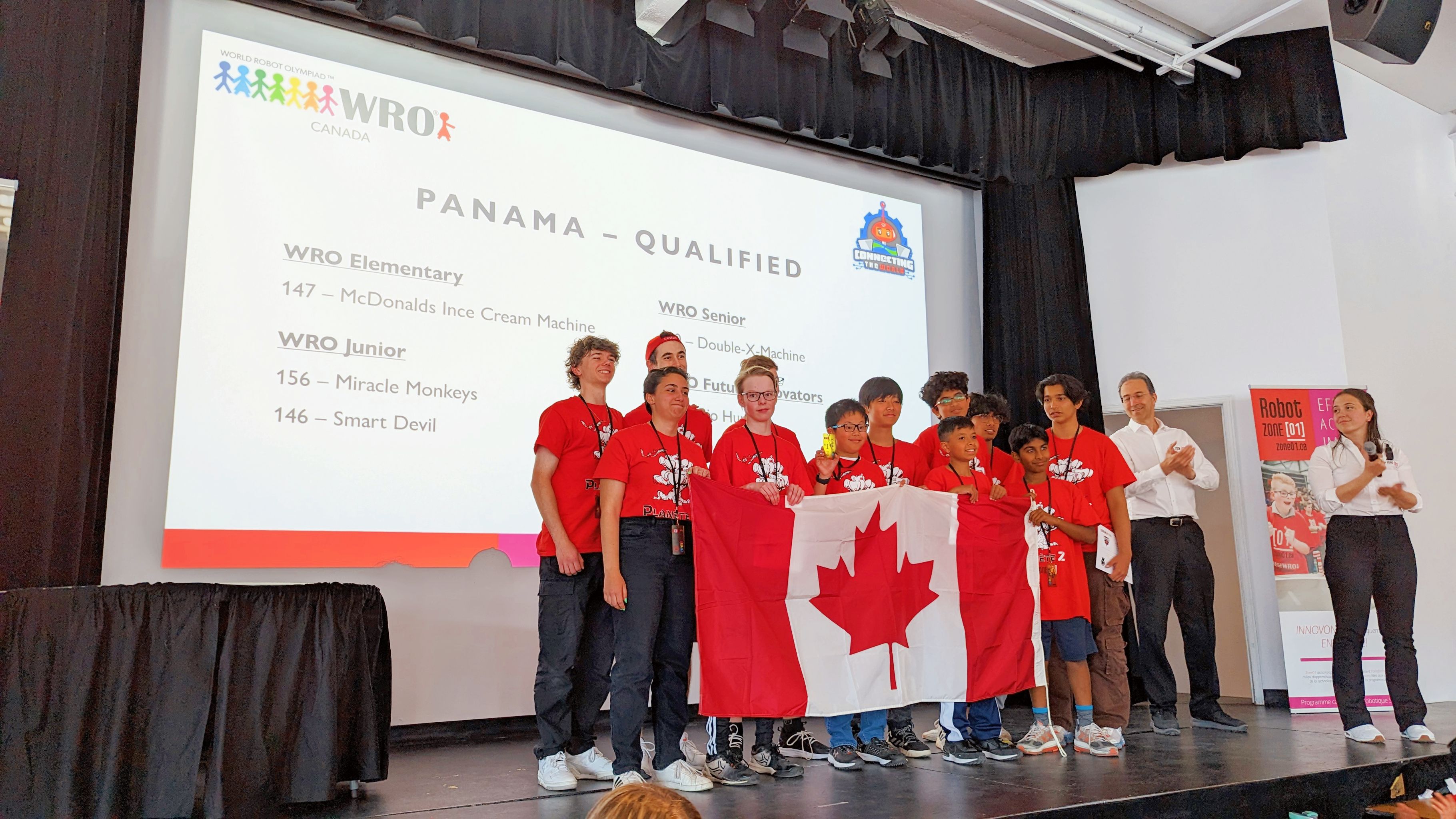 Last month, Sunday June 4th, marked the WRO National Finals in which eleven Zebra Robotics teams fiercely competed using the knowledge and skills they acquired over the curriculum. This time and effort they put into learning and innovating paid off, as the teams collected six awards, including three first place positions, one second place position, and two third place positions. Of these award winners, two of the three first place positions are going to be representing Canada on the world stage, competing in the WRO International Finals in Panama against eighty plus countries!
But you might be wondering, what were the achievements that brought these Zebra students to the international stage?
The first team, who came in first place, was a high school team that focused on the issue of long-haul ocean freight ships. These massive cargo ships drive our supply industry, with many carrying 24,000 Twenty Foot Equivalent Units (TEU) worth of supplies across our vast oceans. They, however, face a major issue. As these ships have a decently long lifespan, many of them acquire lots of biomaterial on the underside of their hulls, things like algae, barnacles, tubeworms and more. This causes a whole host of issues and is referred to as biofouling in the industry. It is a problem that has plagued humanity since the dawn of sailing, but our bright minds came up with a solution.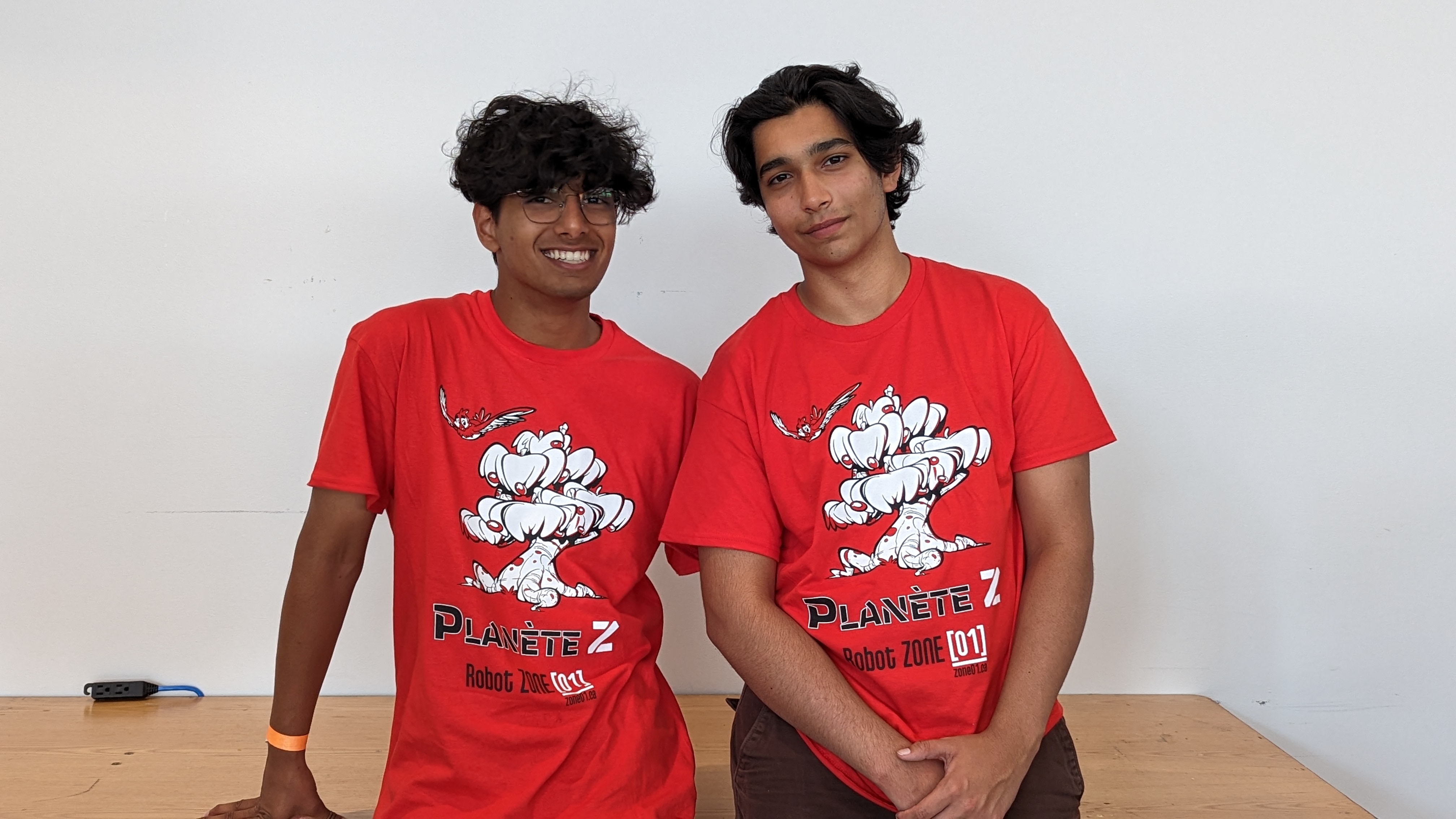 The high school team designed a robot that can climb onto the underside of the container ships while they are docked, and work to remove the biomaterial on the underside of the ships while they are being loaded. During the demonstration of the robot, the students showed how it could climb the hulls of these ships, at one point having their robot climbing an almost vertical surface. The judges were clearly impressed by their design work, as well as the impact that this type of robot could have. If the technology moves forward, it will help to solve biofouling, which can help make cargo ships 20% more fuel efficient, help curb invasive species spread, and help lower maintenance costs, among many other benefits.
But they aren't the only innovators on the world stage. Also in first place, is a group of middle schoolers, all grade seven. They designed and built a robot to compete in the Robot Mission category. Through their hard work and dedication during their time at Zebra Robotics, they managed to design a robot with an edge over the competition in this head-to-head robot matchup, earning them a spot in the WRO International Finals. There in Panama, they will compete once more in the Robot Mission category.
Of the teams that competed in the WRO National Finals, many got close to moving onto the international finals. While they didn't quite make it, it doesn't mean their ideas aren't valuable. This is especially true with one of our third place winners who worked to design a solution to growing energy needs in the tech industry.
Currently, as more and more of our world moves online, more and more server space is needed to run it. These servers are often stored in massive data centers, of which there are over five thousand worldwide! These centers are great for storing the information needed, and they are in one location to make maintenance easier. But one of the large issues with them is that they need constant cooling, to ensure that the centers do not overheat. This consumes a massive amount of energy and can become quite pricey depending on the cooling system used. So, if data centers were to become more prominent, and more affordable, the cooling system costs would need to come down somehow.
This is where our third place innovators came in to offer a solution. Liquid cooling is already more efficient and cost effective than other methods of cooling, but it can be further refined. The team designed a mutually beneficial system that worked to take the heat of the data centers and put it to use. The cold water, heated up by the data centers, can be pumped out to other areas where the heated water can be deployed for human use. Thus, helping to reduce total energy costs used by the company/building, while also being more eco-friendly.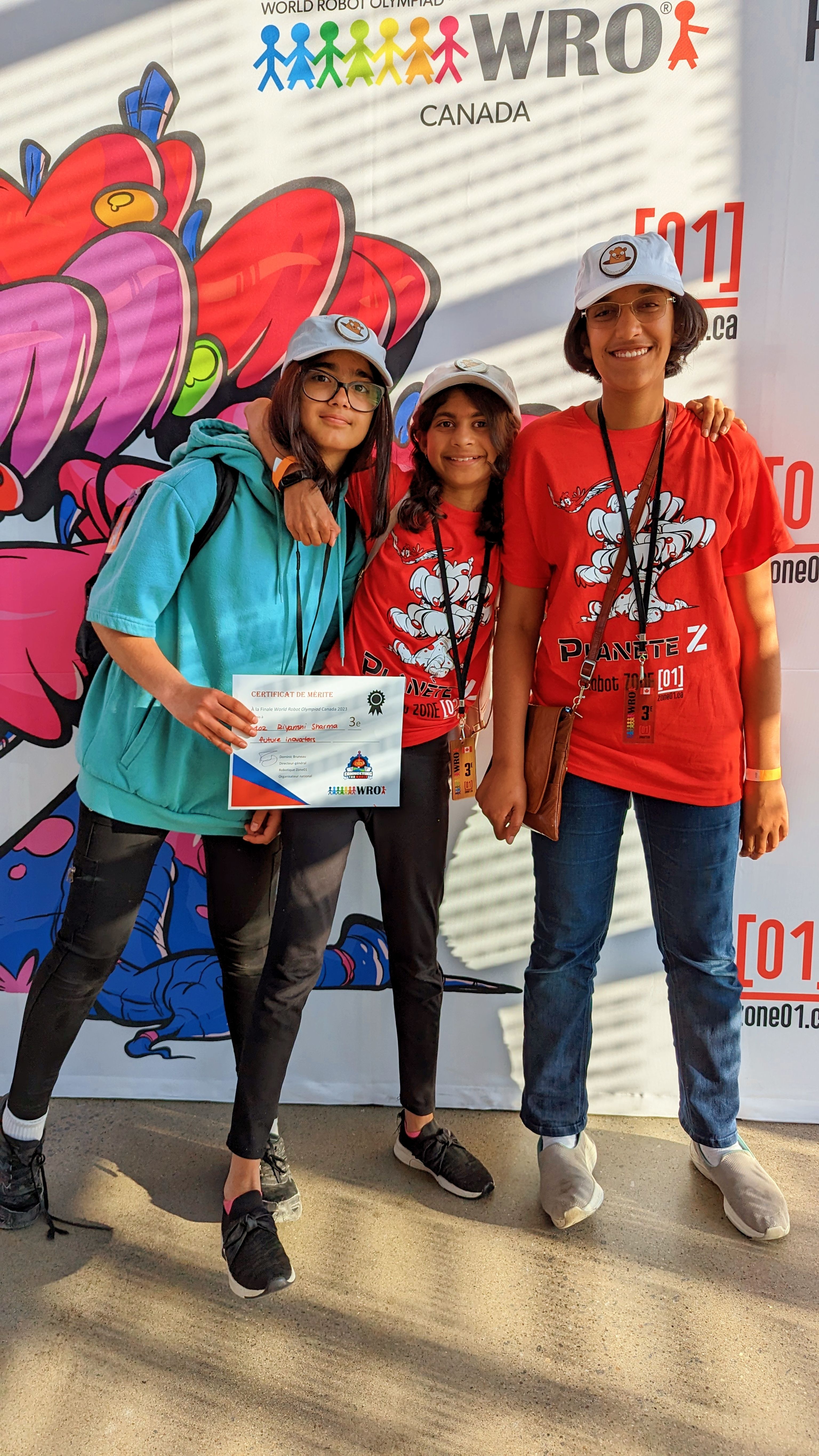 That about covers it for now. We will have more news in November, when our teams compete on the world stage in Panama! Keep an eye out on our socials, or sign up for our mailing list to be notified of current events.